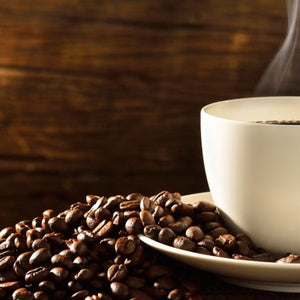 Frequently Asked Questions
When we ship out your order, an automatic email will be sent to the email address that you provided when placing the order. Inside this email, you will find a clickable tracking number that will tell you exactly where your order is. Please feel free to contact us if you are having trouble locating your order.
We stand behind our products 100%. If you are not satisfied with our coffee or other products for any reason, simply contact us. We will make sure you are happy. Our customers love our products and our company and their continued support is testament to our commitment to quality and satisfaction.
We absolutely do. We offer FREE shipping in the Contiguous USA for all orders of $75 or more. Coffee Club orders ship FREE.
We use the United States Postal Service, UPS and Fedex. We offer flat rate shipping for most orders based on the destination, order weight, and shipping service.
Yes. Be sure to enter the country as United States, the city as APO or FPO, the state as Armed Forces Europe (AE), Armed Forces Pacific (AP), or Armed Forces America (AA), and the APO zip code. The tracking information will only tell you when the order gets to the facility, then it's in the military's hands to get it there, so please be as specific as possible with the unit when filling in the address information.  Unfortunately we do not have a good way to provide tracking for APO shipments since once it leaves the USPS and enters the military/diplomatic mail system, we have no visibility.
We can't accept returns on coffee due to its perishable nature. However, we want you to be 100% satisfied with your purchase. If you are not satisfied with your purchase for any reason, contact us and we will do everything we can to ensure your satisfaction.
We accept returns or exchanges on defective or unused items. If your merchandise is faulty, we certainly want to make it right. Unfortunately, we cannot accept returns on used merchandise. Please be sure all merchandise (excluding coffee) items are returned or exchanged within 30 days of the purchase date. Unfortunately, we cannot refund the price of shipping.
We strive to be different, rising above coffee free trade or fair trade. Blackout Coffee searches for the best quality coffee beans, working directly with farmers and local co-operatives ensuring that the farmers are paid well above the fair trade prices. This provides an incentive for the farmers to produce excellent coffee and improve the standard of living in their community. It's all about building a connection with whoever we are buying the coffee beans from.
At Blackout Coffee, we are well aware of the sweat and grind our growers put into harvesting their coffee beans. This provides us with an understanding of the uniqueness and originality behind the taste of each coffee. We want you to feel this in every cup of coffee that has our brand name imprinted on it.
Coffee blends are created by blending various coffee beans from different origins to meet a desirable flavor profile.
Single origin coffees beans come from one place only, usually from a certain region or farm. They can have unique flavor profiles and they tend to be available only during certain times of year.
We recommend storing coffee in an airtight container in a cool dark place. Moisture, oxygen, and light degrade the freshness of coffee. Fresh Coffee is best! We recommend drinking your coffee within 4 weeks from the roast date. After 4 weeks, you may notice a drop in the intensity of the flavor and your coffee may not be as flavorful.
We roast our coffee daily, and ship within 48 hours of roasting – many orders will ship same day. Our coffee is guaranteed fresh!
Blackout coffee beans are freshly roasted and delivered fresh to your door. That means they're properly stored in pouches and sealed to lock in the flavor until they reach your doorstep and beyond. You see, we went the extra mile and put our coffee in resealable pouches so it stays fresher for a longer period of time.
Blackout coffee subscription delivers you a variety of coffee, different blends letting you sample different types of coffee roasts and regions of coffee beans.
Blackout coffee subscription allows you to customize the quantity and frequency of when it will be delivered to your door so you can make sure you never run low.
You may edit your Coffee Club subscription by doing the following:
1. Log in to your account.
2. Under "Account Detail," select "Manage Subscriptions."
3. Select the "Edit" option.
4. Once you have made the edits to your liking, click "Submit" and your new subscription setting will be saved.
If you would like to discontinue your subscription:
1. Log in to your account.
2. Under "Account Details," select "Manage Subscriptions."
3. Select the "Cancel" option.
4. Confirm that you want to cancel the subscription and click "Submit."
We are always searching for desirable partnerships with like-minded businesses. Our wholesale partners are crucially important to us. We know their success is our success, and we are devoted to helping them grow. We are proud to partner with businesses of varying sizes who share our passion for specialty coffee.
About
We pride ourselves as a family owned and operated business that delivers right to your doorstep small batch freshly roasted coffee. We don't just have a passion for making coffee with an exciting but unique taste; we are also proud of what we do.
Blackout Coffee Company is a proud supporter of our military. We make it part of our mission to give back to our military by sending donated coffee to deployed troops. This is why we created Operation Blackout. Help us by donate a coffee package.
Do you have loved ones deployed or maybe just want to put a smile on someone's face? Send them an Operation Blackout Deployment Package! You can chose from a designated unit or a random unit.  If you choose a random unit we will send the coffee to our troops that have reached out to us that would like great roasted coffee for their team.